OUR BACKGROUND
Rita Panvini Rosati has worked in the musical instrument, amplification and professional recording market since 1970. Based on the experience and the extensive network of contacts acquired within this industry over the past 40 years, she has decided to create the RPR Musiquality with her son Cesare Falcetti who took over in 2012 and became CEO, to expand the retail network and project to future the company.
ABOUT US
RPR Musiquality operates as a distributor, wholesaler and agent-sales representative for the Italian territory, the various contractual agreements depending on the actual requirements of the manufacturer. The key features and advantages of dealing through RPR Musiquality are the following:

a) medium-small dimension, which allows a great flexibility and consequently very quick and prompt decision making. This ensures management and operations can react in a timely manner to the many shifts in market trends which are quite common nowadays (especially in the plugged and electronic).
b) Deep knowledge of the Italian musical instrument and accessories market acquired through daily first-person contact with a broad range of retailers (from chains to single outlet shops) and recording studios.
c) Updated in-house financial data-base on customers' inventory position and credit worthiness which we believe represents one of our most important tools. In today's world the ability to know in advance the financial reliability of clients does make a difference!
d) Excellent relationships with all major Italian manufacturers, importers, distributors and the vast majority of retailers of all sizes; general knowledge of the global market which is maintained by attending the major Italian and foreign fairs (such as Frankfurt MM, Anaheim NAMM) and through the specialised press.
e) The focus on promotion and sales of primary brands, top quality and high-tech items (rather than dealing with mass-production articles), with a special regard to manufacturers and items newly introduced on the international market and thus needing special commercial attention, brand promotion and dedicated demos.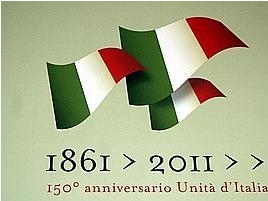 Chi siamo
Rita Panvini Rosati opera attivamente nel settore degli strumenti musicali, amplificazione e registrazione professionale sin dal 1970; sulla base della esperienza acquisita in questa attività professionale nel corso di più di quaranta anni, ha deciso di creare e fondare con iil figlio Cesare Falcetti che poi ha preso le redini della azienda nel 2012 per proiettare nel futuro la RPR MusiQuality,
RPR MusiQuality opera come distributore/grossista e come agente rappresentante nel territorio Italiano, a seconda dei vari accordi contrattuali definiti di volta in volta secondo le effettive necessità; le caratteristiche più salienti della società sono:
a) dimensioni medio- piccole, che garantiscono grande flessibilità e quindi possibilità decisionali rapide ed efficaci , permettendo così alla nostra Direzione di adeguarsi in tempi molto brevi alle tante variazioni delle tendenze di mercato.
b) profonda e consolidata conoscenza del mercato Italiano degli strumenti musicali ed accessori, attraverso contatti personali con i maggiori negozi.
c) gestione ed aggiornamento di un data-base interno di tutta la clientela; tale data-base è per RPR MusiQuality uno dei più importanti strumenti di lavoro.
d) relazioni eccellenti con i maggiori Produttori, Importatori e Distributori Italiani; conoscenza generale del mercato mondiale, attraverso le maggiori fiere specializzate in Italia ed all'estero (come ad es. Frankfurt MM, Anhaeim NAMM) e seguendo costantemente la stampa specializzata.
e) la nostra politica di promozione e vendita di marchi di prestigio, di articoli di qualità e del settore high-tech con particolare riferimento a marchi ed articoli di nuova introduzione sul mercato internazionale, e che necessitino di speciale cura ed attenzione commerciale.